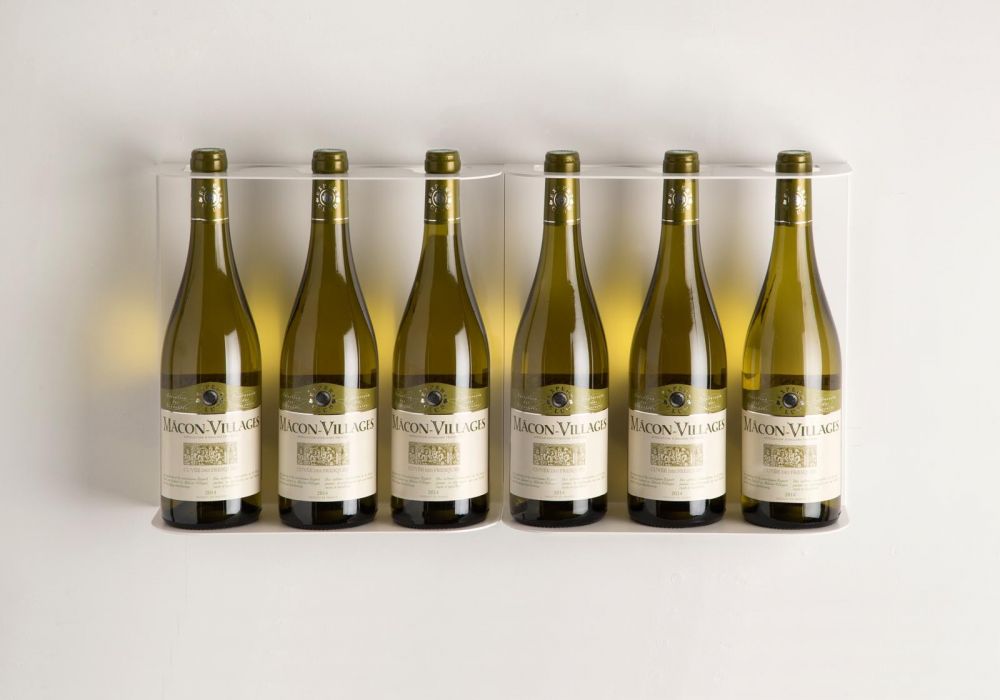 Wine wall shelves - TEEwine set of 2 shelves
The set of 2 wine wall shelves TEEwine can hold up to 6 bottles.
Works with a wine bottle, vinegar, oil, water...
Characteristics : depth 12 cm, height 28 cm, length 28 cm, weight 1,5 kg.
Each shelf can hold up to 10 kg.
You can assemble them to create a small wall-mounted unit for the kitchen.