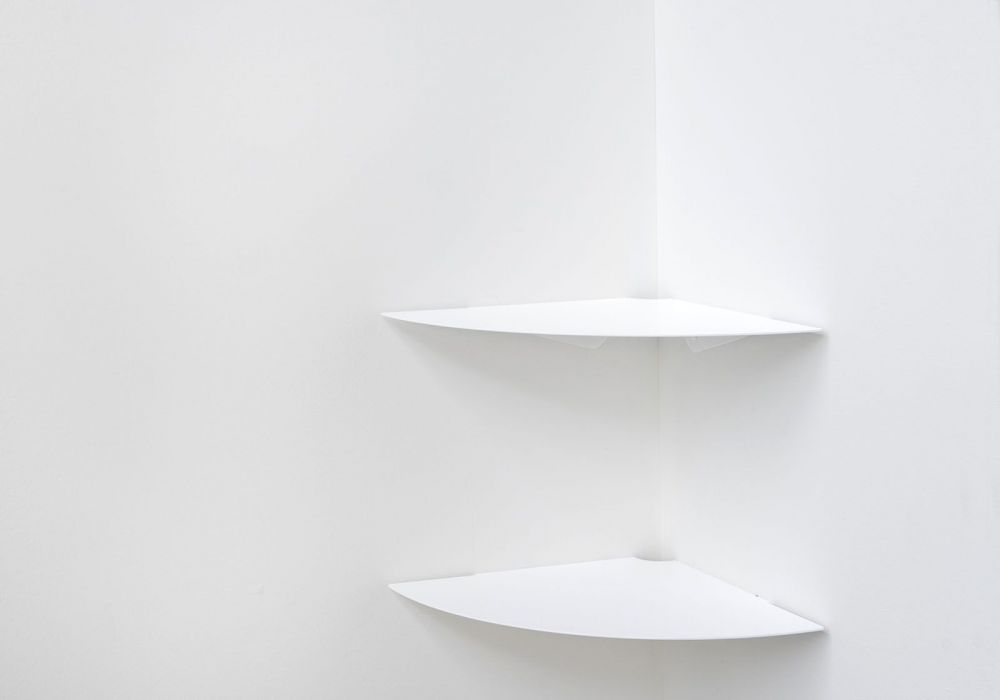 Corner Shelf 36 cm - Set of 2 Shelves
Corner shelf 36 cm - Set of 2 Shelves is a practical shelving system
Simple and minimalist, it's perfect for all interiors.
Easy to install, the TEEGOLO shelves can be attached with just 2 screws
Characteristics : Depth 36 cm, Length 50 cm, height 6 cm
Depth

2 x 36 cm

Height

2 x 6 cm

Lenght

2 x 36 cm

Weight

2 x 2 kg

Capacity

2 x 40 kg

Painting

Matt Epoxy

Material

Acier FE 360 DC01
Corner Shelf 36 cm - Set of 2 Shelves
The Corner Shelf 36 cm - Set of 2 Shelves is specially designed to provide an additional storage solution in all homes, TEEGOLO is a metal wall corner shelf that is as highly functional, as it is beautiful. These corner shelves allow you to make the most of the limited corner spaces.
You can optimise your corners in no time by adding a designer piece suitable for all types of décorational objects or everyday necessities. It all depends on your taste and mood. This corner storage solution is perfect for all interiors and styles.
The Corner Shelf is available in two sizes (24cm and 36cm) and two colours (black or white).
Easy to install, the corner shelves can be attached with just 2 screws for the small version and 4 for the larger one.
How to fix a wall shelf ?
All wall types
How to fix a wall shelf ?
Plasterboard wall
How to set up your bookcase?