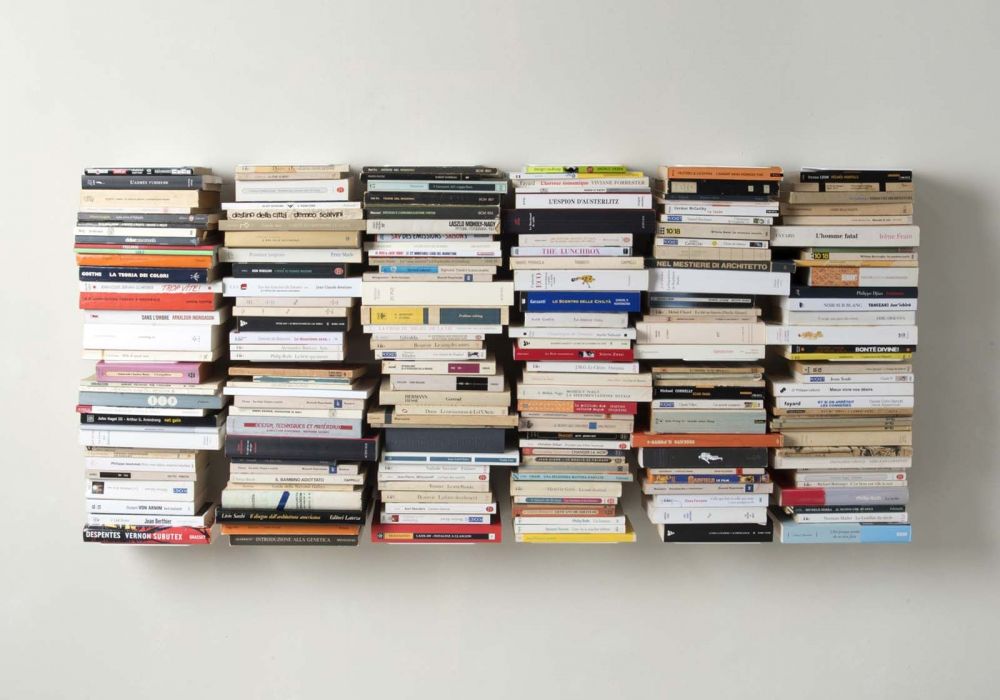 Bookshelves - 60 cm Vertical bookcase - Set of 6
Bookshelves - 60 cm Vertical bookcase are smartly designed since it completely fades away, leaving your books to take the spotlight.
Shelf dimensions: Depth 15 cm x Height 60 cm x Length 15 cm.
Supplied with screws and dowels.
Material: High quality steel FE 360 DC01.
Matt white epoxy paint finish.
Suitable for small and large areas.
Easy to set up with 3 screws.
Depth

6 x 15 cm

Height

6 x 60 cm

Lenght

6 x 15 cm

Weight

6 x 2,2 kg

Capacity

6 x 15 kg

Painting

Matt Epoxy

Material

Acier FE 360 DC01
Bookshelves with a modern twist
Enhance your home with these vertical Bookshelves - 60 cm Vertical bookcase. The TEEBooks bookshelf adds a modern touch to your room, your books appear to be free-standing on your walls. In fact, the very discrete shelf disappears reducing the volume of the room. With no floor space or overly visible and bulky structures on your walls, say goodbye to cluttered rooms. The TEEBooks bookshelf highlights what is essential. Do you like originality? A vertical bookshelf displaying piles of books, where the titles are finally readable without having to turn your head. It's now possible with the TEEBook bookshelf, dare to be modern. In addition, the thin steel shelf is very trendy with rounded corners adding a touch of style and harmony in terms of decoration.
A vertical bookshelf combining quality and ease
Forget jam-packed bookshelves whose boards are crumbling with the weight of books! With this bookshelf in high-quality steel FE 360 DC01, display your books on high-quality shelves that remain stable over time and don't show any premature signs of wear and tear. In one word, the TEEBooks Bookshelves - 60 cm Vertical bookcase is durable! Finally, with this TEEbooks shelf, you choose a model that is easy to assemble, since to put it, you only need to use the 3 screws provided. As you can see, your TEEBooks vertical shelves, in addition to being practical and modern, are easy to assemble.
Discover all our bookshelf models.